The prestigious PV Europe wrote about us and featured us in its "Product of the Week" list!
There is a buzz about our application and we are sure that our solution is a revolution in the global market. Augmented reality, which will soon be available in a new version of our app, has been used to design efficient, and therefore cost-effective, PV installations and is attracting increasing interest in the PV market. With ScanTheSun, you'll save time, money and, most importantly, gain up to 35% more energy using only the resources of your smartphone without having to go up on the roof and take any measurements. Our app will do it for you and deliver a detailed energy yield report straight to your email!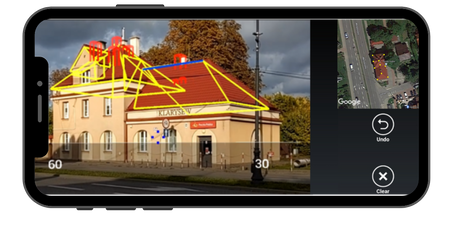 PVEurope includes us in its top products list and writes about us:
"ScanTheSun is software that can increase the efficiency of PV panels by up to 35 percent. The software helps develop a plan in as little as 1 minute, using satellite data and smartphone sensors and augmented reality.
The solution is based on the use of a multi-core processor in every modern smartphone. The design of the PV system is not only calculated taking into account the influences of the environment, but also the distribution of solar radiation for the entire year by month is precisely simulated. This allows the compilation of a four-dimensional (spatial and temporal) yield map, which shows the distribution of shading in the system and its changes over time. This, in turn, results in a forecast of the energy yield of the photovoltaic system and a forecast of the power generated as a function of time for any day of the year."
---
If you would like to learn more about our app and discover the easiest way to create effective PV designs join us for a webinar on December 14, 2022 at 3pm! (Polish edition)
Sign up today: WEBINAR SIGN-UP