ScanTheSun is not just a PV system design application. We are well aware of the needs of entrepreneurs, which is why we focus not only on algorithms, but also work on supporting companies from the inside. How?

First of all, we want to meet your needs and support you in your daily activities. In the current of this thought, we are just creating a CRM through which you will gain the ability to manage your project and accesses or create a customer base.

If your needs grow. Let us know! We like a challenge.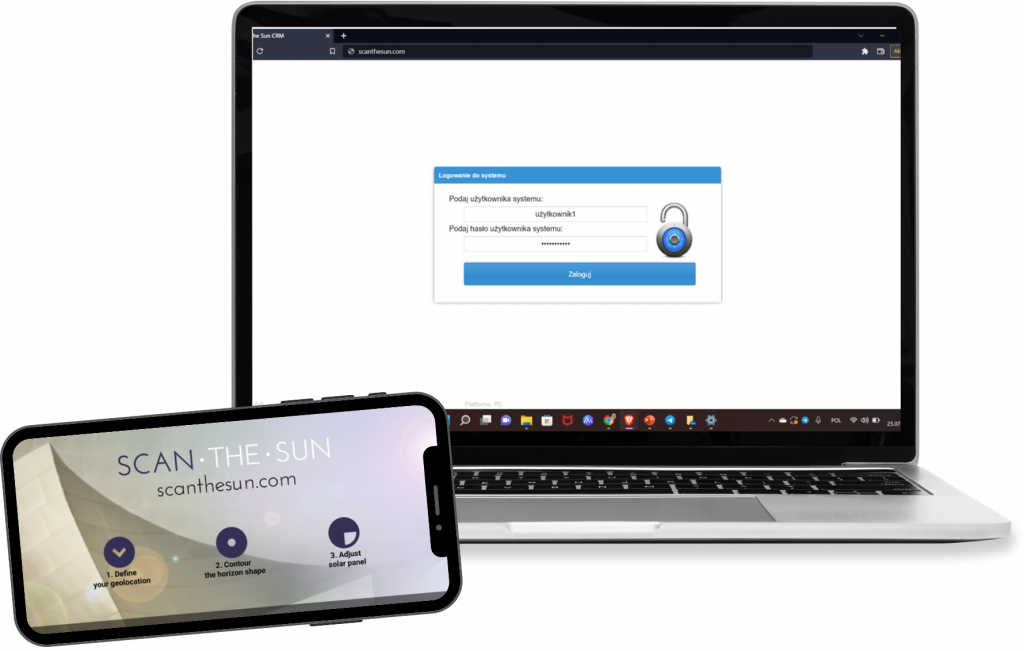 Check us out!
Want to learn about and test our technology? Great!
Fill out the form below and get access to the full version of the application and the management panel for your designs!